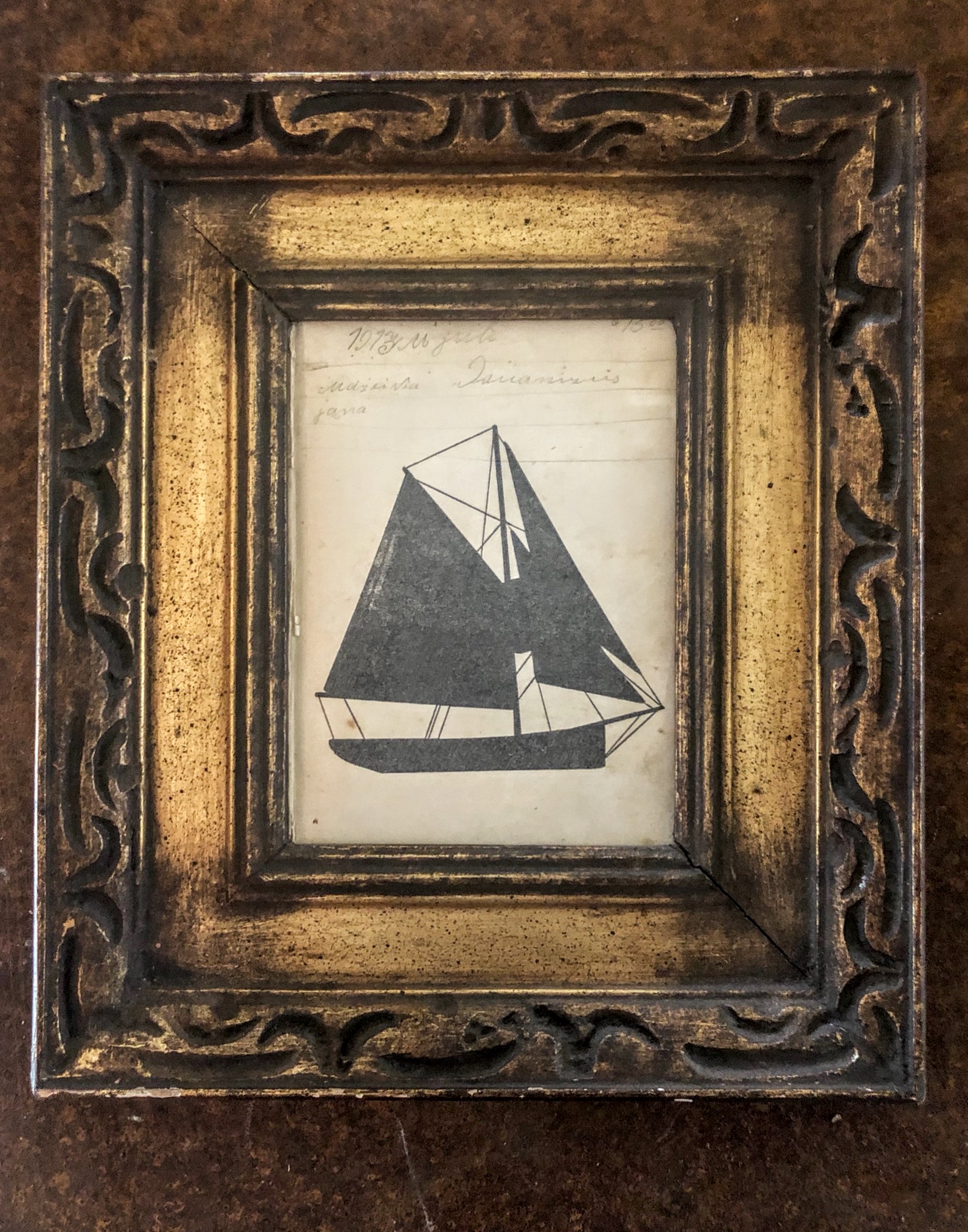 Frigate Silhouette
A merry frigate silhouette printed by hand on a beautiful book page featuring handwritten European script dated 1913. I'd love to keep this for myself, but I know one of you will snatch it up.
Offered in a chunky hand-carved wooden frame with gold paint. Made in Mexico.
Overall size: 14" h x 12.5 "w
Frame is 1.5" thick
New paper backing and hanging hardware.
sold out